Growing businesses should focus on automation and consider how the enterprise payroll system will work across the organization. Each month the stress of payroll activities starts building up on the payroll staff and the HR department. While it is true that payroll is a complex and unavoidable matter for a company, the fact also holds true that erroneous and late payroll can lead to loss of trust amongst employees for the organization.

A recent study by Kronos and the American Payroll Association has found 29 percent of businesses use a payroll system that is 10 years old or older. 

HR professionals are subjected to a lot of duress during the time of payroll processing as the system can get highly complex and exhausting. Managing payroll activities accurately while meeting statutory requirements can be strenuous. Organizations often fail to take into account the effects a lousy payroll can cast on their business.

Having a clear understanding of payroll requirements, employee laws, compliance regulations, is important for a smooth and effortless payroll process. However, unfortunately, not all of this can be achieved by manual methods and reliance on spreadsheets. It has been proved time and again through historical errors committed by some big companies that spreadsheets just cannot be trusted for carrying out important company functions. Using outdated systems or inefficient methods leads to a loss of time, erroneous reports, and in some cases poses financial implications.

Small businesses see software adoption as too expensive (50.72 percent), too lengthy (40.58 percent), and too complicated (26.09 percent) of a process. Source: Selecthub

Suitable all-inclusive payroll tools with self-service modules are developed by vendors to cater to the growing demands of organizations. These software systems are introduced with an aim towards streamlining processes and automating key business aspects. With the shift in technology, payroll has moved from a simple back-office function to a full-fledged automated service.

While many SMEs might feel that payroll software is not worth the investment some merely think that they are too small to require the services of an automated system. But nothing can be far from the truth! Payroll software equally helps smaller sized organizations if not more and there are many budget-friendly options in the market as well.
Let's look at the top reasons for SMEs to invest in a payroll management system:

Spreadsheets are not only an outdated method of maintaining payroll but can also lead to serious data security breaches and error-filled reports. Payroll software completely eliminates the need to work on spreadsheets and introduces an automated system. Finally, you can bid adieu to manually typing and printing out scores of employee payslips, maintaining data, and attendance forms. All the compliance activities can be tracked and maintained using the software which further puts the spreadsheet system into oblivion. No need to burn out productivity levels by aimlessly maintaining stacks of paperwork.

No need to recruit additional staff
As an SME, the budget can sometimes act as a constraint while trying to do many activities. With payroll software, thankfully you don't have to invest a lot of money in hiring additional staff. Payroll processing is a complex activity, but with automation not a huge team is needed to maintain and run the process. Implementing the software results in high ROI and pays dividends in the long run. Now even a small staff size can achieve twice the work done earlier.

Stay up-to-date with Compliances
Compliances are tricky business. If not followed properly it can land your business in soup and in severe cases lead to prosecution. With payroll software, you can rest assured of not missing any deadlines as these are auto-updated in the system along with the correct filing of taxes. The automated system makes human work redundant leading to correct and proper calculation of taxes. The automation will save your staff a lot of time and make the process seamless and error-free. Your business will remain compliant, all the time without any added stress.
A good payroll software easily integrates into other software services you use for completing your daily tasks and makes the entire process efficient without any fuss. To have a system that easily integrates into your existing system is a huge blessing and increases the operational efficiency of your organization. The flow of information becomes seamless enabling the management to make quicker decisions based on real-time metrics. The smooth integration boosts productivity without jeopardizing the daily work of your business.
An expanding business should always look for cost-effective strategies that help them complete the work without putting a strain on their expenses. A Payroll Management System is a highly efficient software that proves to be cost-effective in the long run. Since it is an automated system it helps you achieve your targets in much less time without any errors. The pressure on staff is less and you don't end up spending money on hiring extra resources as the existing staff can rely on the system to get the work done. Moreover, adopting software is much more effective than hiring a third party system as there is no chance of crucial data getting wrongfully used.
In this world of fast and rapidly evolving technology, data security is of paramount importance for companies. With remote working becoming the new norm, the threat to data security is scaring business owners more than ever. With the presence of a software system, businesses can rest assured that all their company data remains safe and secure. It maintains clear audit trails and works on the basis of user rights i.e, workers are permitted to work on specific areas based on their job role. This ensures the sanctity of data.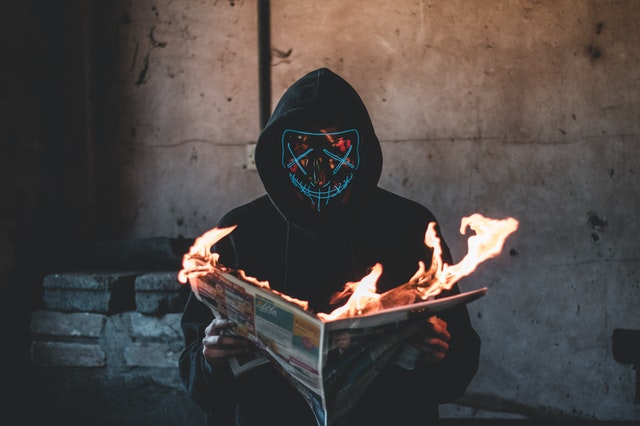 In conclusion, Payroll Management Software is an effective system that increases productivity by removing all redundant manual work thereby increasing the efficiency and profitability of your business in the long run.
About Paylite HRMS

Paylite® Human Resource Management Software is an end-to-end HRMS system to meet the ever-growing needs of modern-day workplaces. It has helped companies worldwide in increasing productivity by replacing age-old legacy systems. Paylite provides a comprehensive view of the company's processes with access to real-time reports and data. Selecting the right software is the primary component towards achieving organizational efficiency and Paylite HRMS ensures just that! To adopt Paylite HR management software for your business, Book a Demo here: https://www.paylitehr.com/request-demo.html