The recent global pandemic has crippled the entire workforce and served a jolt to business managers and HR staff throughout the world. With a major chunk of employees working remotely it has become difficult to track, monitor, and manage work. This is hampering productivity and can lead to a loss in business.
While work from home is the need of the hour when global lockdowns have been announced, there are various downsides to it that companies cannot ignore. While it saves commute time for employees after a certain point there is a loss of productivity, feeling of loneliness, and the need to work in a known setup which they are used to. While in some cases it is a boon to social life, family ties, good for the environment on the flip side it is a desolate and lonely experience that saps creativity and hampers productivity. During such testing times, the management should take initiatives to form a cohesive environment that encourages employees and boosts a sense of togetherness. These times are an acid test for business continuity plans and programs.

The number of people who work from home has increased by 140% since 2005.
The recent global outbreak is said to bring a revolution in the work culture with work-from-home becoming a more accepted form of working. With safety as the first priority, both the staff and management are trying their best to keep business as usual. However, it is becoming difficult to keep track of attendance, work timings, etc while ensuring the same levels of productivity. Managing payroll and statutory compliances can take a toll due to the absence of the right staff.
To keep the synergy running between the task force, the HR staff during this time needs to take multiple steps:

Spread awareness, talk about the do's and dont's, send notices and communicate to the staff
Limit learning programs and training sessions
Keep in touch and boost employee engagement and morale
To keep the essential services running during this time, without a glitch, it is necessary to adopt a payroll management software. During these difficult times, it is an essential tool to automate HR tasks and ease workflow management. Payroll management software not only automates routine HR tasks but also serves as a performance and productivity tracker.
By 2028, 73% of all departments will have remote workers. (Upwork)

So what appears to be extraordinary now will soon become the new normal.
How can a Payroll Management Software help?
Empowers a Smart Workforce
No matter if you are a startup or a global enterprise, you can easily take care of employee salaries, benefits, reimbursement requests, leaves, loans, etc. The software facilitates end-to-end solutions for all your HR needs.

Record Employee Attendance and Track Productivity
85% of employees are not engaged or are actively disengaged at work, resulting in $7 trillion in lost productivity, according to Gallup's State of the Local Workplace.

During remote-working, one of the biggest challenges that HR managers face is recording employee attendance and tracking productivity. When the number of employees is more it becomes greatly difficult for the HR staff to monitor data. With the software, employees can register attendance data each day and also update the tasks they achieved on that day. During payroll or appraisal time, the HR staff can easily refer to this data and complete the process without referring to multiple sources.

Employee Self Service Portal
Payroll management software comes with an employee self-service portal wherein employees can put requests for leaves, track their attendance, monitor tasks, put in reimbursement requests, view their salary slips, etc. This reduces the dependency on HR staff and employees can easily view their data without waiting for an answer from their end. This reduces downtime and makes the employees self-sufficient along with reducing the burden on the human resource department.

Mobile-enable your HR Workflows
Any modern payroll software comes with a mobile app that makes processes even easier, especially, during challenging times it becomes a boon for employees and management alike as it increases employee engagement and aids in real-time access to important data.

The current global scenario is unprecedented for businesses globally and is proving to be a major dent on the world economy with a no clear end in sight. As such, it is becoming extremely difficult for businesses to manage their day-to-day operations efficiently. Payroll software comes as a blessing during such challenging times and offers much-needed automation to daily processes.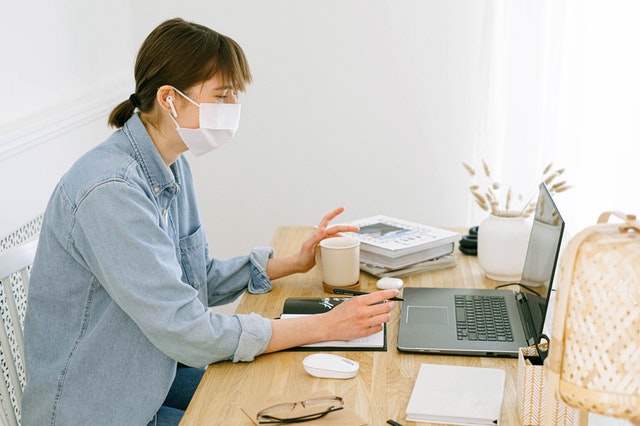 Paylite HRMS provides end-to-end payroll processing solutions that ensure that your organization can carry out payroll activities smoothly even during challenging times while maintaining all statutory compliances. The Employee Self Service portal equips employees to manage employee profiles, benefits, leaves, reimbursement requests, and online access to HR and payroll information with a proper control mechanism for employees and line managers. The software is designed to reduce manual processing and excessive dependency on spreadsheets to maintain data. With all the data being stored and managed online, the HR managers don't have to rely on line managers to report with the staff data but can get started on their work without any delay. Keep a tab on upcoming compliances and don't miss a single deadline even when working from home! The Paylite app is available for download for both Android and iOS devices, providing the much-needed autonomy for both employees and management.

To keep a business running smoothly without any hindrance during difficult times can be both exhausting and challenging. With Paylite HRMS, you can rest assured to complete your payroll processing on time and maintain all statutory requirements from any part of the world.

To Book a Demo, please visit: https://www.paylitehr.com/request-demo.html