Technological advancement has crept into the world of HR development and revolutionized the workings of the industry. It is no longer confined to the back office attending tons of paperwork. The different functions of cloud computing have benefitted both small and large organizations. HR managers can leverage cloud-based solutions to now hire, manage, retain, and engage employees effectively.

Cloud data centers will process 94% of workloads in 2021. (Source: Cisco)

The rise of small businesses has necessitated the need for automation of processes. These companies generally have a small staff and sometimes the absence of a dedicated HR. This creates problems in processing payroll and managing other daily operations. The automation of processes will mean that the company does not have to hire additional resources for completing these tasks. Since there is no "one-size-fits-all" HR software solution, businesses can look at implementing specialized solutions like recruiting, payroll, compliance management, etc, and save valuable resources financially. 
Let's take a look at how cloud-based HR solutions have transformed the industry:

Processing payroll is a complex task that involves taking care of several elements simultaneously. Each company has different rules to adhere to when it comes to payroll. As such, it becomes highly strenuous for HR managers to manage the entire process. Calculation of man-hours that an employee has clocked in, leaves availed, checking the category of leave, calculating the taxes, etc of the entire organization at one go along with managing their other day-to-day activities gets truly hectic. This activity is not only time-consuming but also prone to human errors. Any fault or error in calculating any of these elements can lead to wrong processing of payroll which will make the HR staff repeat the entire process. This to-and-fro is tiring for the employees and leaves them frustrated at the end of the day. 

The automation of the machinery will help the HR Managers in monitoring the attendance of the entire organization at a go. They can use the system to automatically calculate the number of absences in a month, factor in the time clocked in along with calculating the total number of leaves, overtime/TOIL.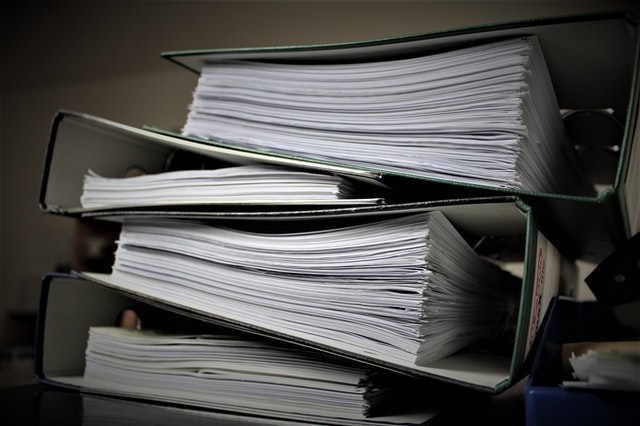 Tracking data on multiple systems is a frequent problem encountered by businesses. With cloud-based HR solutions, it is easy to store and manage critical data. With automation, there is no need to constantly manually update data. This makes it easier for senior management to access key data whenever required. What's more, even employee performance can be tracked and maintained with ease. In a large organization with a huge workforce, it generally becomes difficult for HR managers to keep a tab on the performance of every employee. HRMS is the perfect tool to gather real-time information on employee performance and productivity. This especially comes in handy during appraisal time and for providing meaningful feedback.
Improved Employee Engagement
Engagement drives high levels of customer satisfaction, knowledge sharing, interest from new applicants, business agility, and bottom-line profitability. Organizations around the world realize its importance and are increasingly stressing on employee engagement to gain a competitive edge. With access to real-time information, HR managers can design engagement activities for employees that are aimed towards increasing the efficiency and productivity levels of an organization. They can organize relevant training sessions and provide performance feedback. The software makes all these tasks easier to execute and keeps the employees engaged.
24/7 access to information
Businesses today are not operating 9-5 hours anymore. An increasing number of the workforce is working remotely and getting tasks done. This has led to the necessity of 24/7 access to critical information. It is only possible when information is located on the cloud and accessible to all stakeholders. This has made it possible for the management to access information from anywhere, anytime. It has also granted further autonomy to employees who can access their payslips, manage leaves, and apply for reimbursements through the system itself. 
Data breaches exposed 4.1 Billion records in the first half of 2019. -Riskbased

Data security of your company is paramount especially when it comes to payroll files as these have confidential information of employees. Storing them through paperwork leaves payroll data exposed to the prying eyes and can lead to data theft posing serious repercussions for your organization. By using good quality payroll software, a business can be assured of all data being securely locked and stored in a single repository system that cannot be accessed by anyone outside the organization. 

If a company wants to survive in the modern world, then the adoption of technology is a must. Cloud-based HR solutions help businesses in automating their HR operations and streamlining processes. It provides a silver lining to businesses looking to gain a competitive advantage in this cut-throat industry.
About Paylite HRMS

Paylite® Human Resource Management Software is an end-to-end HRMS system to meet the ever-growing needs of modern-day workplaces. It has helped companies worldwide in increasing productivity by replacing age-old legacy systems. To adopt Paylite HR management software for your business, Book a Demo here: https://www.paylitehr.com/request-demo.html