Organizations have been just previously dabbling with remote work, not giving it much preference or thought. However, in the wake of the coronavirus pandemic, it has become evident the at remote working needs to be explored on a global scale with better planning and strategies in place. There is no denying the fact that remote working is here to stay.

A Gartner study found that 82% of business leaders say their organizations plan to let employees continue to work from home at least some of the time, while 47% plan to allow employees to do so permanently.

While at the end of 2019, industry leaders predicted that cloud technology will be on the rise, we'll see further adoption of AI and growth of IoT, nobody predicted that remote working will become such an essential part of our lives. With global organizations almost forced to adopt remote working for the safety of employees now, the onus lies in making the system more secure and smooth. This has also led to the immense popularity and adoption of remote work and collaboration tools like Microsoft Teams, Zoom, CiscoWebEx, among others.

With remote working, employees don't have to spend hours commuting to and fro from work. That saved time can be spent on improving skills and working on other personal commitments. Besides lower overhead expenses, companies promoting a remote working culture gain access to a wide pool of talent not limited by geography. It improves the company's ability to produce products and services that are world-class and generates high interest in the market.

Remote working has reported increased productivity, lower levels of stress, reduced absenteeism, and lower operating costs. It is, therefore, a win-win situation for all. Free of distractions, no time lost in commuting, means that employees can concentrate better at their work than ever before. Companies initially feared that teleworking would reduce productivity, but the reality is far from that.
According to Fundera, two-thirds of managers report that employees who work from home increase their overall productivity, while 86 percent of employees say they're more productive working from home, free of office distractions.
Reduced anxiety translates to hardworking employees who do not suffer from stress-induced illnesses. This flexibility has reduced absenteeism from organizations and increased regularity.

However, not all is hunky-dory for remote workers who face several challenges along the way. The mass and prolonged remote-working experienced this year is unprecedented with organizations and employees largely incapable of handling this situation on such short notice. Lack of high data speed, electricity backup equipment, and almost zero human interaction, has made remote working a challenge. As such, organizations must adopt measures that make the entire process seamless in order to derive maximum productivity.

Whether it is through granting allowances to employees to develop a proper home setup or organizing regular virtual meet-ups to boost employee morale and confidence.
Along with regular remote work allowances, other organizations are planning to allow flex days (43%) or flex hours (42%), and a small number (15%) are planning to transition to a workweek of four 10-hour days.
Working remotely also puts increased responsibility on the employees who have to optimize the way they work and become efficient at solving new problems. Employers are also concerned that employees will underperform, when not closely monitored, highlighting the need for adoption of more advanced monitoring software. Employees, on the other hand, are juggling to manage work-life balance.

While it is true that remote work is here to stay, the fact that organizations are not fully ready for it cannot be ignored as well. Workers like software developers, designers, content creators, SEO professionals, etc, are already leading the pack when it comes to remote working. However, organizations must review their policies and formulate strategies that make remote working a more seamless experience. HR staff should see to it that their employees remain focussed, motivated, and do not face unnecessary hurdles.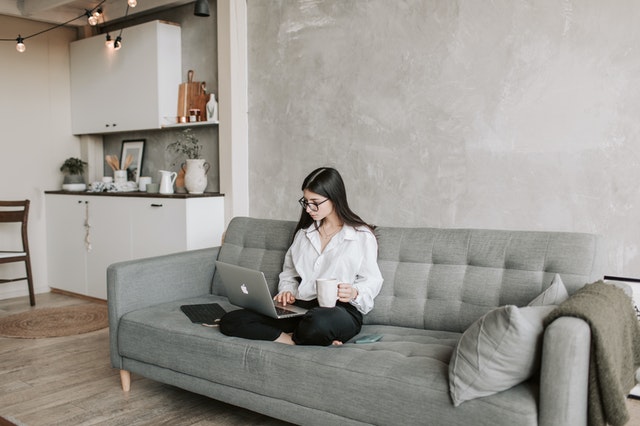 About Paylite HRMS
Paylite HRMS is designed for making remote working more fulfilling and stress-free experience. With the attendance monitoring module, the management and HR professionals can track and maintain attendance records of remote employees. Make your employee processes smart and paperless. Efficient and well-organized workflow-driven Employee Self Service to manage employee profiles, benefits, leaves, air ticket requests, and online access to HR and payroll info with a proper control mechanism for employees and line managers. Paylite has mobile applications available to allow your workforce to conduct their HR functions remotely and easily. It helps reduce delays due to paper movements or access limitations and improves employee satisfaction.

Paylite HRMS is truly future-ready with modules highly essential for today's remote workforce. To witness the capabilities of the software, book a free demo today https://www.paylitehr.com/request-demo.html