By now, it has been well established that Payroll software increases operational efficiency and helps in making an organization more productive, profitable, and scalable in the long run. It is widely used by organizations globally in some form or the other. Some companies might be using a specific module to automate or streamline processes like Recruitment, Attendance Monitoring, etc, while others use the entire package.
Forecast of HR Payroll market

Like every other software, the payroll management software or HRMS is also getting updated with the changing time and demands. For instance, remote working was not that popular a decade ago, but now it has emerged as the new form of working, more so with the recent coronavirus pandemic. Organizations that already had a module for Attendance monitoring with the feature of GPS enabled tracking are today in a more advantageous position and can carry out operations without any glitch. Similarly, mobile apps were not that common earlier, but now all major payroll software in the market has a mobile app, that helps the management to keep a tab on daily activities even when not in the office. Therefore, it is very essential to keep up with the times and match the ever-changing work trends. 

Mobile apps are becoming to be a big gamechanger in the Payroll management software market. With the world going online through their mobile devices, more businesses are coming online to service their clients effectively. Mobile learning is at the frontier of human resource technology. Mobile learning apps are replacing conventional learning methods as employees are opting for online services for skill development and training purposes.

Attendance tracking can now be conveniently used to track and monitor the attendance of remote workers through mobile apps. Validate work hours and review work accordingly while ensuring that nothing gets overlooked. Apps also allow to share timesheets and send them for approval of the designated authority. Organizations relying on archaic practices of maintaining attendance data are realizing how error-prone and time-consuming the process can be. With an online tracking solution, businesses become more efficient and save critical time and resources. With the timesheet, break down your hours by clients, projects, and jobs. See which of your projects are performing well and which could use more time or assistance. The coronavirus pandemic has forced a major part of the workforce to work remotely, thereby making this a more fruitful way of tracking attendance and maintaining work records.

Coronavirus has been a catalyst for remote work. 31% of people said that Coronavirus (COVID-19) was the trigger to begin allowing remote work at their company.
Advanced analytics options available on mobile apps provide a quick glance at employee reports, timings, work data in an innovative and data-driven manner. Managers can easily access this data and make real-time decisions. Honestly, nobody today has the time to look through scores of paperwork to determine progress or measure productivity. During such critical times, it is essential that crucial data is available for a consultation quickly. Mobile devices are handy and the availability of key data through apps is a gamechanger and can be a harbinger of success for any business.
Another key area that mobile apps help is in making the Employee Self Service feature more reachable and scalable. Employees can easily access key documentation like payslips and other related data. It increases autonomy and reduces dependency on the HR staff. Employees are better equipped in submitting leave requests, seek approval, among other things. All key employee data is available on the portal, ready for access any time, anywhere. Self Service helps in reducing paperwork and improving employee satisfaction by faster processing of various HR formalities. The availability of this very essential feature on mobile phones of employees will make it even more fruitful.

All this goes on to show the power that mobile apps possess to transform the entire industry. It is a powerful tool that organizations must tap into to increase productivity and operational efficiency. These days, all big payroll software providers in the market have a supporting mobile app for their service. It is highly beneficial for businesses with multi-country offices and makes work more organized for all stakeholders. The benefits of mobile apps in this industry are never-ending, and organizations should definitely leverage it to optimum use.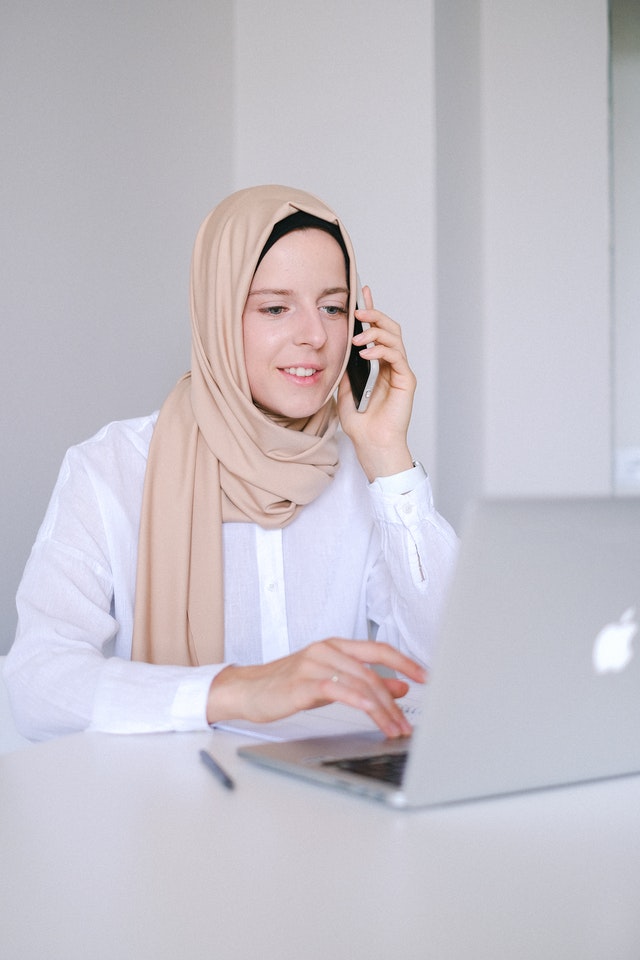 About Paylite HRMS
Paylite® Human Resource Management Software is an end-to-end HRMS system to meet the ever-growing needs of modern-day workplaces. It makes your HR process smart and swift, replacing paper-based actions with system-driven workflows. It uses state-of-the-art technology from Microsoft to make your organization run smoothly. Available with Arabic and English interface, it helps you in complying with the Labour Law requirements for UAE, Bahrain, Kuwait, Oman, Qatar, KSA, Egypt, Jordan, and Lebanon.

Paylite® has mobile apps to improve employee engagement and experience for their day-to-day interactions with the HR team. It's already the #1 choice for Human Resource Management System in Dubai, Abu Dhabi and Bahrain.
To know more, visit https://www.paylitehr.com/request-demo.html