Employees form the crux of an organization and can make or break a business. Therefore, employee feedback is of utmost importance and should be rightly encouraged. Organizations that do not pay attention to employee feedback suffer from high attrition rates and low productivity. Feedback, from both supervisors and peers, when provided efficiently, can transform the process and make the organization more harmonious.

The HR department serves as the point-of-contact between the management and its people. Employees often share their grievances with the HR department before moving further in the hierarchy. Discouragement to sharing feedback can act as a deterrent to growth and harm employee productivity. Organizations should share a keen interest in encouraging employee feedback and acting on it whenever necessary. Ignoring the mass consensus does more harm than good.
Failure to listen can be expensive. According to Leadership Training Expert Dan Bobinski, "Millions of dollars are lost every day in organizations simply because of poor listening." The chief obstacle to obtaining and valuing employee feedback is fear – fear to confront the reality, see a different perspective, or giving the impression of agreeing with something they don't support. One of the most critical ways to raise employee morale and create a healthy working atmosphere is by encouraging "employee feedback culture". According to Deloitte's research, employees value "culture" and "career growth" almost twice as much as they value "compensation and benefits," when selecting an employer. Listening to feedback makes employees feel valued and increases engagement levels.

The feedback culture generally takes time to evolve and show results. The entire process of actively listening to ideas and taking remedial actions can take some time to get used to. To achieve this fruitfully, managers should get rid of their unintentional bias and adopt a more empathetic approach. Employee listening is a testament to strong leadership skills.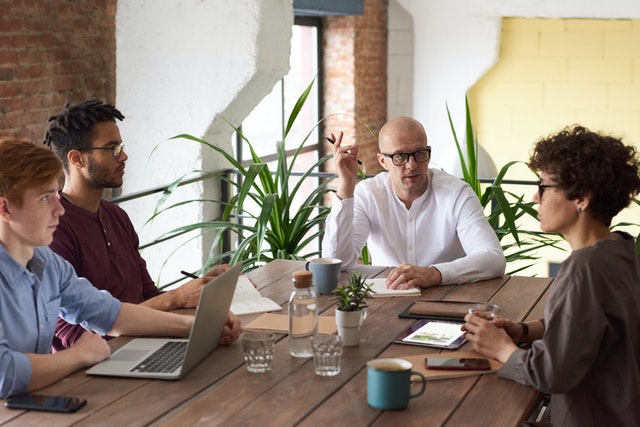 Why is Feedback Culture important?

Pumps up employee engagement – Employees feel valued working for an organization that encourages feedback and actively listens to their thought and ideas ultimately taking some active actions. According to Gallup, employees who feel engaged are 27% more likely to self-report "excellent" performance, and teams with high engagement rates are 21% more productive. Employees with higher engagement rates remain motivated at work, push themselves towards perfection, and commit better to their jobs.
Creates a healthy work environment – A healthy work environment has a positive impact on employees. A positive and happy vibe makes it interesting to work in and they are better engaged in their jobs. On the other hand, a negative work environment that lacks clear communication between staff severely impacts the well-being of employees. Such organizations suffer from low productivity and engagement rates. Feedback culture plays an impactful role when it comes to making the work environment transparent as employees feel valued.
Decrease attrition rate – Unhappy staff usually decide to leave the organization when there is a lack of communication or feedback is not sought. Staff attrition costs companies dearly, as a lot of time and money is spent on training employees and making them skilled in that position. When a skilled employee leaves, not only does the organization need to look for a replacement but again repeat the training exercise and make the new hire skilled at the job. That's a lot of hassle that no organization wants!
A study from McKinsey showed that clear, transparent corporate communication between internal employees can help boost productivity by as much as 25%.
How can you create a positive feedback culture in the workplace?
Encourage employees to share feedback
Create an open and transparent space where ideas are appreciated
Organize frequent feedback sessions
Provide feedback training
Emphasize the importance of feedback
Create empathy among employees
Use positive reinforcement
Once your organization is used to this feedback culture there is no looking back. Businesses with a positive culture have happy and high-functioning employees who ultimately contribute towards organizational growth and success.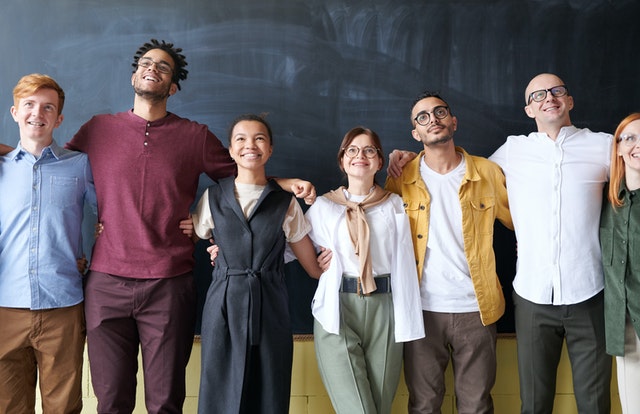 About Paylite HRMS

Paylite® Human Resource Management Software is an end-to-end HRMS system to meet the ever-growing needs of modern-day workplaces. It has helped companies worldwide in increasing productivity by replacing age-old legacy systems. To adopt Paylite HR management software for your business, Book a Demo here: https://www.paylitehr.com/request-demo.html